AFR-250S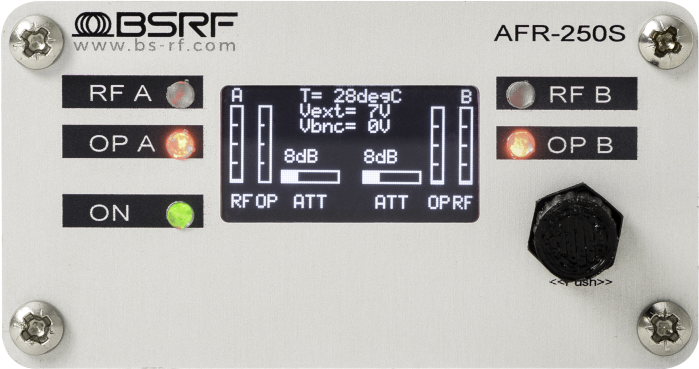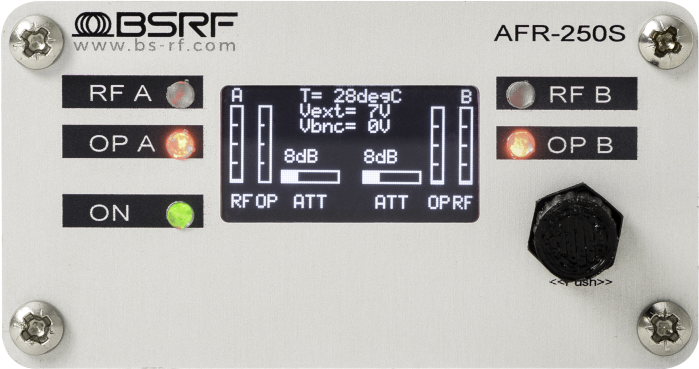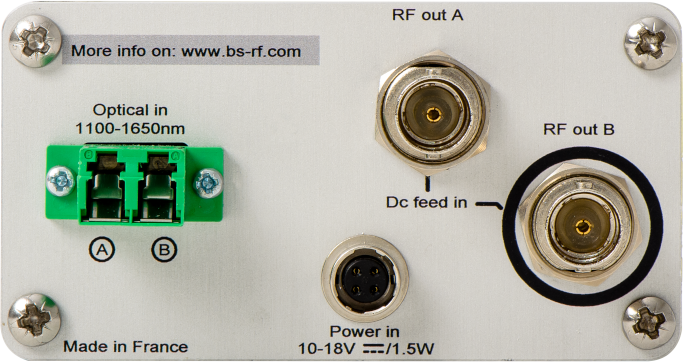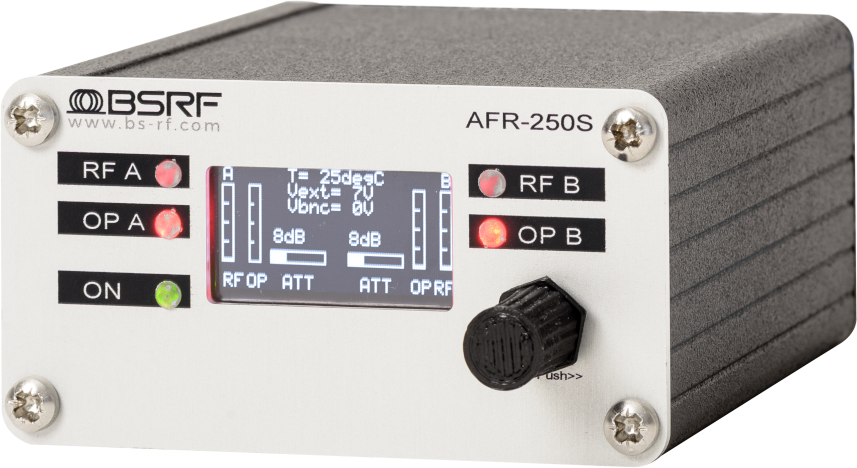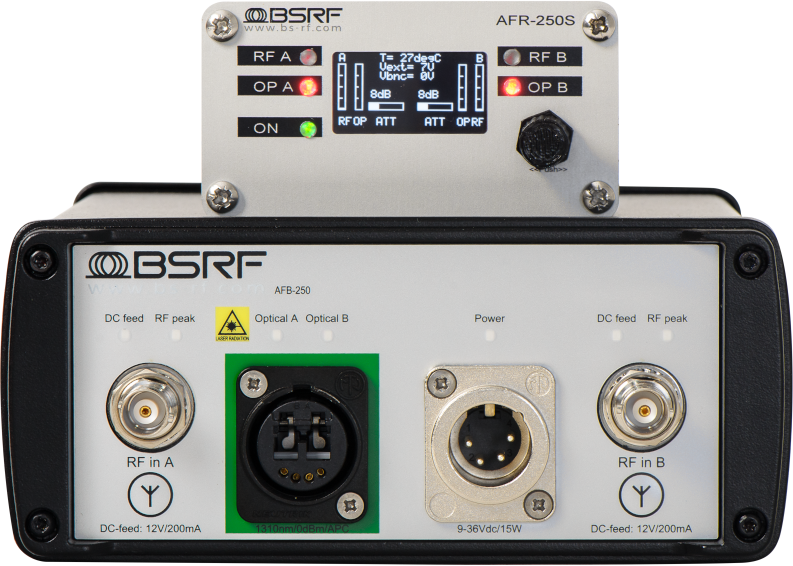 Product Description
Small form factor dual radio over fiber receiver.
The AFR-250S is a optical/RF converter. Used with the AFB-250 it let you  take advantage of propagation of light on monomode fiber.
Tha AFR-250S can be used in several situation, it can be used on sound cart, in a bag or integrated in a watertight case. If you need, up of 4 units coud be fixed on a 19″ bar (ask us for more informations).
The 1.3″ OLED display shows importants informations:
RF level on each channels
optical loss on each channels
power supplies voltage
attenuator's values on each channels
Leds light up to indicate too strong RF signal or too much optical loss.
Setting attenuator will help expert to fine tune sensitivity/noise in multi antenna situation.
There is two way of powering the AFR-250S, the classical one is through a DC push pull connector, the other one is through the DC feed voltage comming from receiver or active antenna splitter/combiner. The AS-62 and AS-122 can be used to power it.
The AFR-250S enclosure is made of aluminium, build to last and recyclable.