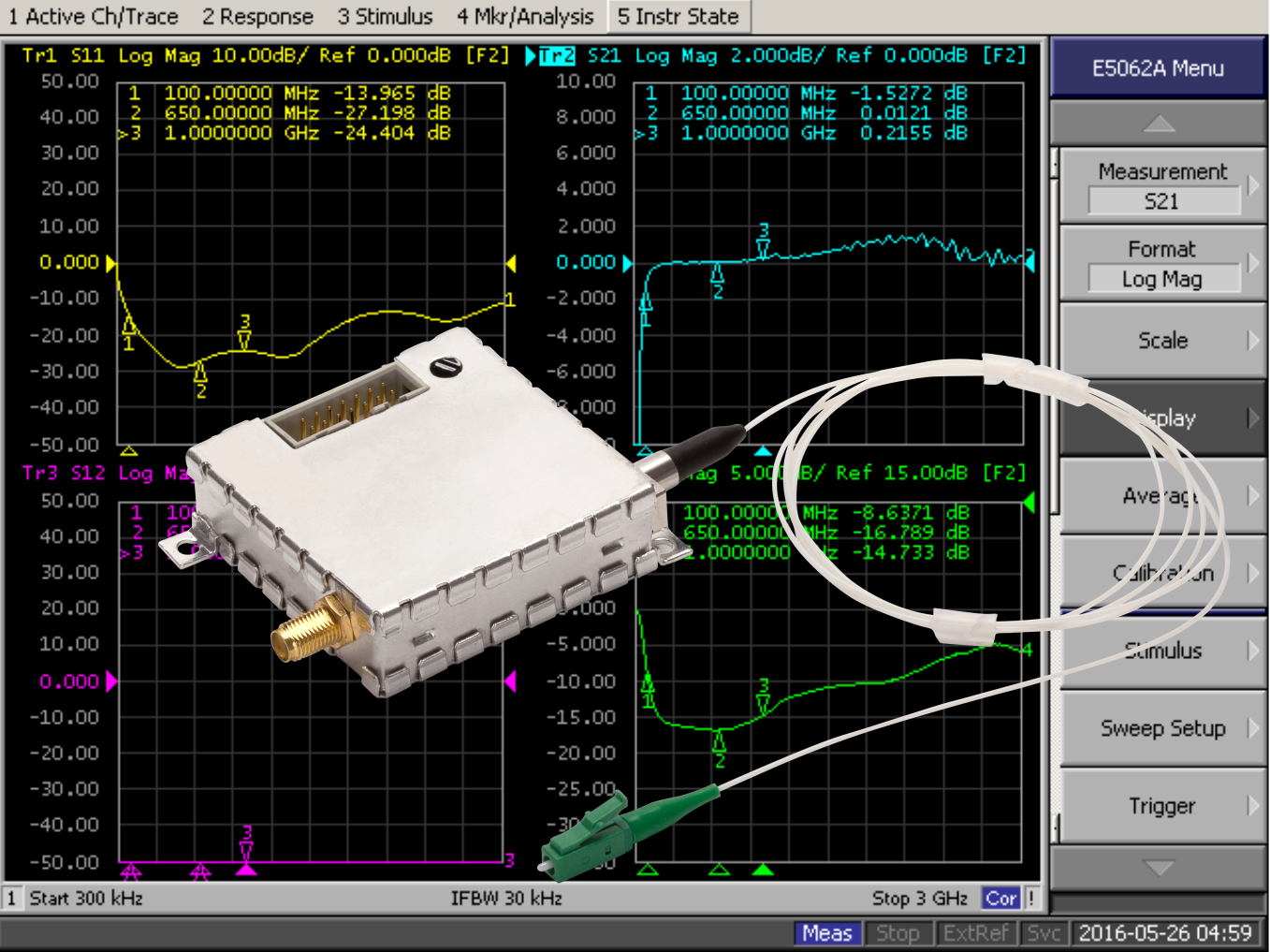 Radio over Fiber allows to convert a RF signal to an optical one, beneficing of fiber transport advantages, such as:
-low loss (0.5dB/km @ 1510nm, monomode fiber).
-immunity from external electromagnetics noises (power lines, signal path…).
-small and lightweight
-can me mounted on drum and deployed quickly on field.
-no oxydation.
-low price of fiber.